Everything you need to know about the class system in Battlefield 1
There were many expectations about Battlefield 1, and the recently launched beta did no more than exponentially enlarge those expectations: detailed graphics, dynamic and well designed multiplayer, great advances in vehicles, we've talked about all these things in previous articles, but if there is something that really surprised us all, that was the class system.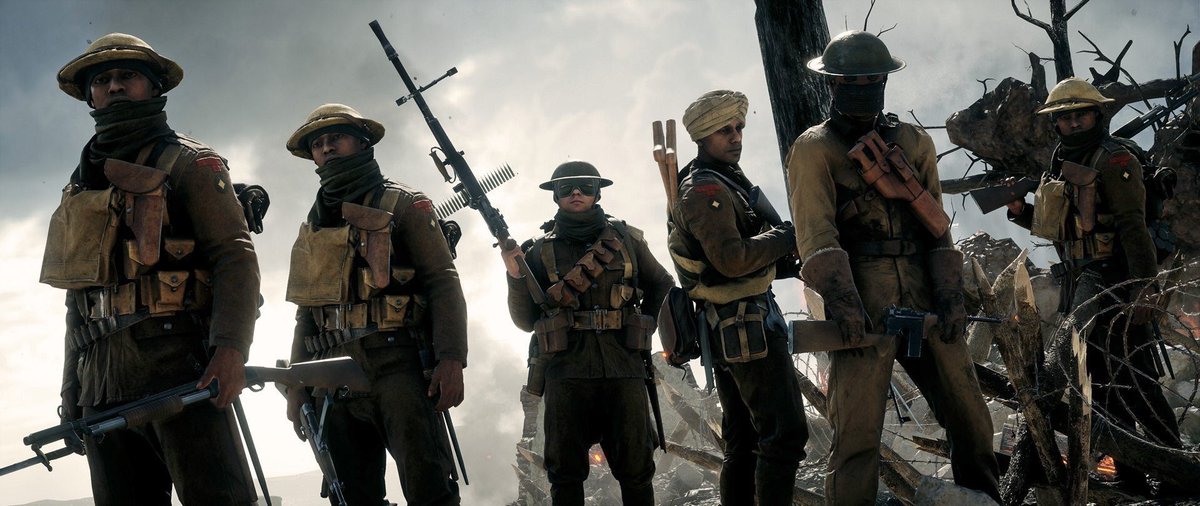 It is not for less, we are quite used to companies that promise us class systems with great attributes, only to find out later that the "great attributes" are not much more than some design differences and weapons. But Battlefield 1 beta showed us that they were not kidding, they really designed a amazing system of classes.
During an interview, Julian Schimek, one of the masterminds behind Battlefield 1, spoke precisely about how the various classes had different roles to play in every battle, and how they got inspirations from real wars to create the system.
But let's talk about the classes, and the differences we already know that they will have including:
Assault Class: The anti vehicle class par excellence, you'll need one in your team to take charge of the tanks, it will be equipped with automatic rifles and other weapons.
Medic Class: As its name implies, your main goal will be to ensure that all the team stays healthy, healing their wounds during battle. We have already seen great innovations in these types of classes in the title Overwatch, we expect Battlefield 1 to do their homework here too.
Class Support: Equipped with light weapons, their main objective is to ensure that all the team is provisioned.
Scout Class: Equipped with sniper rifles, this class aims to monitor enemy movements, and are essential in any strategy to be successful.
Tanker Class: Players who choose this class will directly appear on the map in their tanks, they are essential to the game, since they must make their way through the enemy ranks.
Pilot Class: Same as Tankers, but with planes.
Cavalry Class: This class will appear as mounted cavalry, a rather peculiar adhesion, was there mounted cavalry in first world war?
Elite Classes: This is a special class, and to unlock it you must get special amulets during the battle, if you do, you will have access to special weapons like flamethrowers.
In the beta, successfully combining these classes proved vital to win the game, Battlefield 1 showed us all that you can design a class system that really make a difference in the users experience.
Do not doubt to check game prices if you are considering to buy Battlefield 1.